---
thanks, we'll find out next week or so.

i love london.. it's been a while but it always feels kind of special when I go there..

been a very busy 3 days but it has been quite lovely.. had a walk round camden market yesterday, after some years still feels familiar... would liked to have popped into a guitar shop somewhere but not sure where they're hiding..

had a look in the britush museum.. would have liked a longer look but was kl to hang out with Cleopatra.. not sure the feeling is mutual..

went to chinatown last night and had some tasty dumplings in soup...

quite enjoyed standing naked at the hotel window this morning, taking in the view.. apologies if i ruined your breakfast.. was floor 11, so should have been out of view..

So, yeah, i was really quite anxious about it all and exhausted, but i'm really happy i did it now =_=

birmingham now, a few more hours on the train and get a bit of rest
---
glad it went well. I used to feel that way about london but not now. i'm not saying i wouldn't have a good time and places to see but i couldn't live there.
---
Wow, you did far more than I ever envisaged! Sounds like you had a super time and I hope you've recovered from it all.
Fingers crossed regarding the job - what a long way to travel!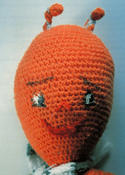 ---