Facebook seems to be an endless parade of super smug people bragging about their so-called 'perfect' lives. I haven't posted anything on my page for a few years now, I really can't be bothered!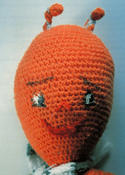 ---
you mean you haven't got a perfect life...
... just get yourself on Facebook and make it up
---
My most recent Facebook history is two posts from Hunstanton and one from Matalan. I can't be accused of feigning any glamour.
---
Perfect lives my @rse!
but I know what you mean, it's all really fake and quite boring. I hardly ever update mine and have no personal photos there, I only really use it for news, interesting pages I follow for events etc. My 19yearold niece says Facebook is really lame and uncool, so that's that!
Instagram is where it's at now apparently.
---
I've noticed a link between the people who post "OMG my amazing hubby is home from work, I love him so much" type messages and a ridiculously high divorce rate. I think there are a lot of people living behind facades on there.
Most of my friends seem to be runners at the moment, so my feed is just awash with tales of plantar fasciitis and hamstring woe.
---
---