---
Have a blast Foggster! It looks like quite a civilised sit down affair - I'd be useless.
BOO! Chicken Licken!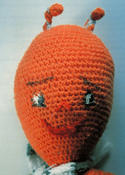 ---
It wasn't a gig to mosh much Michmosh.
It made The Spinning Top gigs seen high octane. It was a great 2hr acoustic busk. Incredibly intimate. I'll get some sleep and fill you in.
---
Oohhhh sounds great!!! I really hope he adds more dates...
Eagerly awaiting your full account Fogg
---
Right, where are we? This'll still be brief as I've got to get most of yesterday's work done as well as today's now...

Kicked off with R U Lonely and Latte, then a cover of a nice tune written by some guy who ended up in Desmonds, the 1980s sitcom on Channel 4. then Falling, the song recently released for Mind. That was touching, and a special moment.

Beyond that it was a mish-mash of material across the albums, but quite a lot of new stuff from the EOTFW album, and The Spinning Top. The acoustics and mood of the venue made it suitable for that picky stuff, and totally unsutable for the SG weilding Freakin' out and similarly noisy tunes from the back catalogue. So 'initimate' pretty much sums it up. A nice mix of tunes though, pretty much a 2hr acoustic set, which included Miss America and you're So Great from Blur. "Good band, they were" someone shouted out after Miss America, Sean probably, which got a chuckle from the crowd, and Graham himself.

Graham did quite a lot of looping, that thing Ed Sheeran does where he taps percussion or plays a chord patern, then repeats it and plays twiddly bits over the top. That was effective and something he's getting very good at.

The "in the round" thing made it different. It was brilliant from the fan's point of view, but a bit intimidating from Graham's. Being surrounded in the middle of a cylinder, he commented that it was like being on trial in a sci-fi movie. Quite a good observation, I thought.

There didn't seem to be too many people with their phones out, so I'm not sure how much of it will surface on Youtube. What is remarkable is Graham played for 2hrs straight and has enough material in his back catalogue to barely have scratched the surface. All told I had a blast. I loved the band shows of yore with Owen, Stuffy, Jen, Lucy and Toby, and in truth that type of gig is my preference, but it was a real privilege to get to see something stripped back and raw. Just the man and his talent.

Five stars. Let's have the next gig before 2025 please!
---
---
Great stuff, thanks Fogg.
God, I really, truly hope he adds more UK dates after the US tour... looks like we all missed a hell of a treat.
---
Sounds amazing, Fogg. Sounds like I missed quite a special night !

Let's hope GC enjoyed it so much, he adds another date down south later on in the year. I desperately want to hear 'You're So Great' in person ! Was there a good turn out?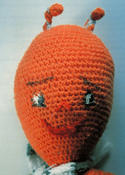 ---
sounds like a really good gig and a 2 hour set... well worth the drive i would have thought. what did you think of the EOTFW songs now you have had a chance to hear them played live?
---
My opinion of the new stuff hasn't really changed. I still like the songs I liked more than the ones I didn't so much.
I still can't hear this one without hearing Freakin' Out.
https://www.youtube.com/watch?v=I0AKH2SjdJ4
Is that just me?
But yeah, definitely worth half a tank of diesel. And I don't get out nearly enough these days either.
---