---
What's it all about? I saw it briefly on FB yesterday but couldn't find any more info.
---
I saw it on fb this morning, tried to search it but couldn't find anything...looking forward to hearing something new!
---
Does anyone know who Luke Daniel is? According to my mate Google, there used to be a guitarist with the same name in Manc band, Swiss Lips, but it may not be him of course.
Beautiful artwork, I wonder whether it's a single track/EP/album? Regardless, it's great to hear some long awaited news on the GC front.
I've got a busy evening ahead, so I'll be unable to tune in later on. Do report back, pretty please!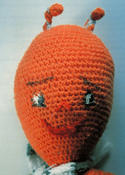 ---
---
---
Posts: 7
Joined: Mon Oct 09, 2017 8:18 pm
Location: Hellemmes, France
Well, you probably know what it's all about now, but just in case:
Falling, a new release in support of The Campaign Against Living Miserably (CALM) will be made available as a digital download on 1st December, 7" vinyl available for pre-order, released on 15th December.

The song was written by a talented unknown songwriter and dedicated father Luke Daniel, who after a long fight with chronic pain, tragically ended his own life last year. Graham's version of the track features on the double A-side, which includes Luke's original home recording.

The CALMzone

https://www.thecalmzone.net
Part of the proceeds of Falling will go to The Campaign Against Living Miserably (CALM), an award-winning charity dedicated to preventing male suicide, the single biggest killer of men under the age of 45 in the UK.
Knowing the story behind it makes the song even more emotional.
Seeing past the fact that suicide is a case close to my heart for obvious reasons, I absolutely love the song. I've been listening to it the whole evening. I love the raw emotion in Graham's voice, it touches me more than I could explain. I don't know, there's something both fragile and strong in the way he sings that one. The song makes me feel both sad and optimist, but also serene...
---
I have just listened to it this morning, it is a beautiful, poignant song and Graham sounds so good. I haven't yet listened to the original version, but I imagine Graham has done it justice with his version.
---
---
The tune sounds good. Hopefully, there will be a bit more output in the next time.
---