---
There are two types of England fans, there are people enjoying football and there are people jumping on ambulances...

Same thing, really.
---
---
---
---
---
---
Most users ever online was 142 on Mon Oct 29, 2018 4:59 am
Stop trying to be funny phpBB. I've seen more life in a tramp's vest!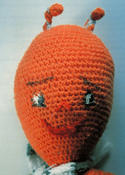 ---
Registered users: Bing [Bot], Google [Bot], Majestic-12 [Bot], steve
all the bots are online
---
DIANE ABBOTT'S LATEST CAR CRASH INTERVIEW
https://www.youtube.com/watch?v=IkSGfwIcka0
---