Registered users: Majestic-12 [Bot], steve
---
hahaha lovin it here
---
---
you've got me doing somersaults in a cloudless sky
---
more fox at the moment than hounds
---
---
haha....talk about random!

Has she got socks on her hands?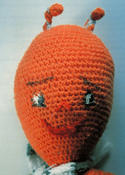 ---
---
---
That Bros thing was brilliant.

I didn't realise it was scored by Dave Rowntree till he mentioned it on Twitter. How he manages to fit it all in round East Anglian planning disputes other misc council business is a myastery to me.
---