Just smile all the time..
---
Thanks for the top tip Steve & Wilco.

How do I avoid appearing like a demented psycho though?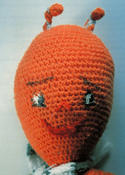 ---
that's a tough one. I've been on both sides of the fence so i know a bit about this ... not sure what side i'm on at the moment but i'm sure some might think they know
you are not a demented psycho nor do you come across as one. there is a serious question there though and it is to do with how we appear or are perceived by other people. some people may think they know me but they only see one side... i think i was away to burst into song there
but yeah on another level it is funny how some fans think they know the person they are a fan of ... but it is an interesting question...what is the reality... how do we see ourselves ... and what brought us to this point.
---
---
---
---
i'm feeling great, thanks for asking
haha seriously good...
---
---
Where it began, I can't begin to know it
---
---